The Addams Family - Cortland Repertory Theatre
"...Morticia, gorgeous and controlling, played by Caitlin Diana Doyle... Doyle was terrific with her expressive eyes and chilling demeanor."
- Katie Keyser, The Cortland Standard - July 9, 2015
"Willowy Caitlin Diana Doyle makes a commanding visual and vocal presence as Morticia..."
- James MacKillop, Syracuse New Times - July 15, 2015
1776 - Cortland Repertory Theatre
"Adams has left his wife Abigail, winningly played by Caitlin Diana Doyle, to mind the farm and we see her, phantom-like in segments based on their famous letters."- Len Fonte, Syracuse.com, June 18, 2015
*Nominated for a 2015 SALT award, Leading Actress in a Musical
Stopgap - Capital Fringe FESTIVAL 2012
"It's amazing how many fantastic young actors appear in Fringe shows who you just hope would be 'discovered,' and that's the way I felt with the exceptional cast of Stopgap...They deserve kudos for their heartfelt performances. These fine actors are Caitlin Diana Doyle (May Green-the soon-to-be inseminated one)..."
Joel Markowitz, DC Metro Theatre Arts - July 14, 2012
"'Stopgap', playwright Danielle Mohlman's promising new social comedy, is a kind of updating of 'The Heidi Chronicles,' the tale of a flinty young woman who opts for the concreteness of motherhood when everything else in her life is muddy... Like Wendy Wasserstein's Heidi, Mohlman's May - played by Doyle with a credibly uncompromising countenance - is looking for emotional sustenance without having to settle." Peter Marks, The Washington Post - July 24, 2012
MRS WARREN'S PROFESSION - SHAKESPEARE THEATRE COMPANY, DC
...in a series of music-hall scenes that feature a younger incarnation of Mrs. Warren, played and prettily sung by Caitlin Diana Doyle. Mrs. Warren does indeed describe a brief interlude when she tried the stage, and the traditional and period numbers performed by this "burlesque artiste" and her quartet of "Cockney bruisers" provide a bit of wry commentary."
Peter Marks, The Washington Post - June 16, 2010
"deftly portrayed in a series of vintage musical numbers featuring a younger version of Mrs. Warren (the entrancing Caitlin Diana Doyle) performing with a bevy of Cockney "bruisers"
Jayne Blanchard, dctheaterscene.com - June 18, 2010
Alumni Profile of "Emerson Sings"
Article featured in Emerson College Today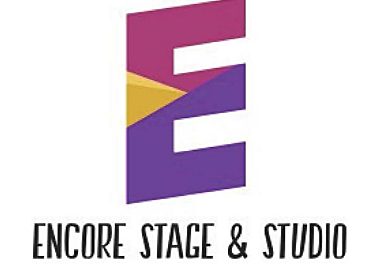 From Encore Stage and Studio in Arlington, Virginia!